MIXTURE:
50% perennial ryegrass
50% annual ryegrass
USAGE:
Designed for emergency mid-season turf repair, aiming for the fastest possible germination, establishment and growth in cool temperatures.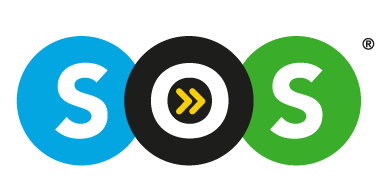 FEATURES & BENEFITS
The saviour of the winter season, this specially formulated product contains varieties that germinate and establish quickly to resurrect high traffic areas on any pitch. In recent trials, SOS was shown to establish and restore a sward overseeded in January at a soil temperature of 6.2°C, from 20% to more than 60% within a month.

The variety 4IR-1 is a fine-leaved annual ryegrass that will germinate as low as 3.5°, quicker and at lower temperatures than perennial ryegrass, including tetraploid varieties.

Barbasten is an exceptional variety ranked #4 in the in the BSPB/STRI Turfgrass Seed 2023 booklet Table S1. It is very active in winter and spring promising superior mid-season recovery and very high tolerance to Drechslera Leaf spot. Barcristalla is a proven, all-round high performing variety combining dark green genetic colour and high wear tolerance. Both Barbasten and Barcristalla provide a longer-term solution with good performance characteristics."

Figure 1 illustrates the speed at which SOS can establish and restore a sward when it is overseeded in January at a soil temperature of 6.2°C. One month into the trial the grass cover has recovered from 20% to more than 60%.

Barenbrug research favours the use of a hard-wearing diploid perennial rather than a tetraploid alternative as a partner to annual ryegrasses for winter grass seed mixtures.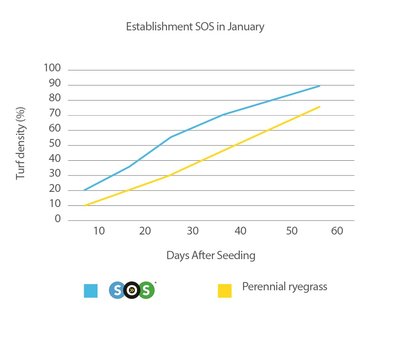 Figure 1