Largest UK grass seed grower
We are backing British farmers, with over 3,500 hectares of British farmland producing our grass seed. We love locally grown!
Our grasses are tried, tested and proven with British farmers (including at our own Cropvale Research Site in Worcestershire). We have close and longstanding relationships and collaborations with experienced seed growing specialists and production companies in the UK. Growing locally allows us to carefully evaluate the quality standards, keeping a close eye on crops, and establishing a strong collaboration and connection with experienced and trusted growers. Grass seed grower professionalism, combined with expert advice from our team assures excellent seed quality, continuity, and a good yield.
Alongside supporting the UK farming industry, Barenbrug also produce all their grass seed to the Higher Voluntary Standard (HVS), which is unique to the UK, guaranteeing a higher level of purity than European Union standards.
The UK's largest amenity seed grower
Over 50% of perennial ryegrasses and over 60% of red fescue harvested in the UK is grown by Barenbrug UK
Tried, tested, and proven in the UK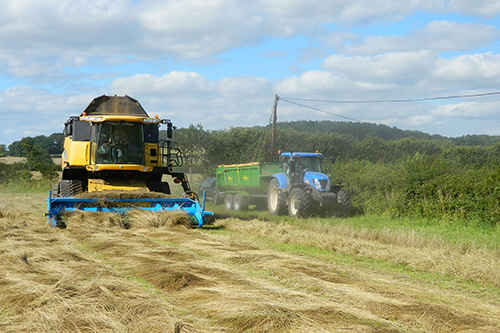 We are always keen to hear from UK farmers about growing our grass seed. Click here find out more about growing our grass seed