Sport & Leisure Team
The sport and leisure team bring together over 40 years of professional experience in the sector.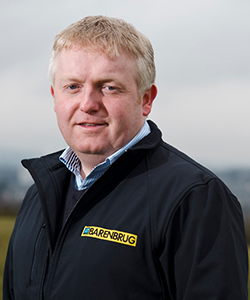 David Greenshields
07799 430784
Commercial Manager
Scotland
David joined Barenbrug in 2008 and is a familiar face to many customers and relied upon for his strong technical expertise. With a Master's degree in Environmental Biology from St Andrews University in Scotland and a PhD in Plant Genetics from Edinburgh University, David is well equipped to offer technical assistance to a broad range of clients. David is based in Edinburgh and covers the Scottish region. Outside of work he is an avid golfer with a handicap of 1, he also has a passion for all sports.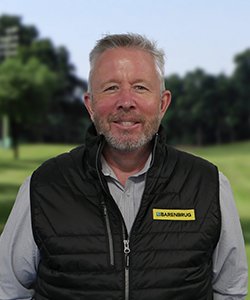 David Howells
07887 503796
Regional Manager
David covers the North England and North Wales as Sport and Leisure Regional Sales Manager. David began his career by completing his greenkeeper training at Askham Bryan College and working as a greenkeeper and course manager at Harrogate and Shropshire Golf Clubs, where he was responsible for the construction and grow-in of a 27-hole golf course. He then moved into technical and sales support, providing agronomic support to course managers and head groundsmen at golf courses, premier football venues and training grounds in the North of England. Having spent over 30 years working in the industry, David has great insight and depth of experience, which he brings to Barenbrug.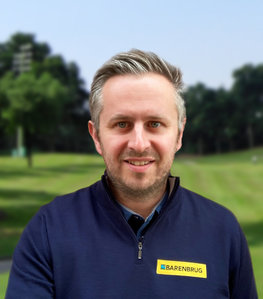 Luke Hunt
07795 248622
Business Development Manager
Luke joined Barenbrug in 2016 and is our Sport and Leisure Business Development Manager. Luke is an established seed and Sports turf expert, with over a decade of experience working with seed breeders and merchants throughout the UK and Europe. Within his career he has worked as a Greenkeeper – most recently at the the Hotchkin course at the National Golf Centre.
Luke has a strong background in seed, having spent most of his career working in the industry. He has dealt with many types of customers, seed breeders and merchants throughout the UK and Europe. Luke's journey into Sports turf began when his love of golf first led him into greenkeeping. Today he plays off a handicap of three (very nearly two!).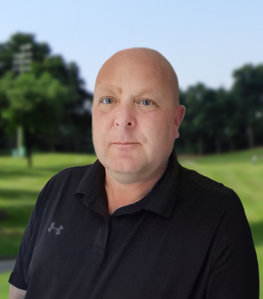 Peter Blackaby
07909 786916
Regional Manager
Pete covers the Southeast England, Ireland & Northern Ireland as Sport and Leisure Regional Sales Manager. Pete began Greenkeeping at the age of 17 and studied at Oaklands College. By the age of 21, he progressed to Course Manager and managed at various courses through Hertfordshire and Essex. Pete left Greenkeeping in 2011 and started his own business in the Lawn Care industry, which he ran for 8 years before joining Headland Amenity at the beginning of 2019. Throughout his career he has worked with leading professionals and has gained a wealth of knowledge and experience.
Outside of work Pete enjoys playing golf, days out to football matches, relaxing in the garden and spending time with family.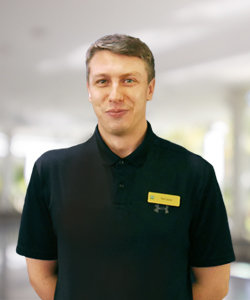 Tom Guiver
Sales Executive
Tom started his career in the ICT sector working at Stansted Airport but luckily for Barenbrug decided that his future lies in a role with more customer focus.
Outside of the office, you will find Tom on the golf course (normally hacking his way through the rough) or with friends watching the football. Tom is a huge Spurs fan and tries to get to games as much as possible.