Fermanagh Grassland Club silage competition 2022
With another year of Covid restrictions slowly coming to an end and things getting back to some form of normality, on the 15th February 2022, David Linton, Agriculture Commercial Manager for Barenbrug UK attended the Fermanagh Grassland Club dinner to present the awards to the winners in the annual silage competition.
Each year, club members are invited to submit their silage analysis in either the clamp or big bale section. The farms with top scoring analysis are in turn visited by David Linton and the previous year's winner to make a visual assessment of the clamp etc. 2021 was still a year for playing things safe and prevented any on farm visits in order to limit contact between members and judges alike. Once again, Kyla McKinstry from AFBI, Hillsborough, stepped up to the mark and became independent judge of the silage analysis for samples taken on each farm.
David commented "Barenbrug UK have been associated with the Fermanagh Grassland Club for some time now and have sponsored the silage competition for the last 16 years. I look forward every year to getting back to see club members at the dinner and catch up with all that is happening in Co. Fermanagh". The standard of silage in this year's competition was as high as ever, so much so that Kyla couldn't make a difference with one of the placings in the clamp section so joint winners were chosen. "It was great to catch up with everyone on Tuesday night and present the winners with their prizes. One particular delight was to see young Alex and Max Murphy attend the dinner on behalf of their Dad, James. It's great to see young people keen to be involved in the club. Their late Grandfather was one of the first people to welcome me to the Grassland dinner 16 years ago, he would have been very proud to see them coming forward to get their award" added David.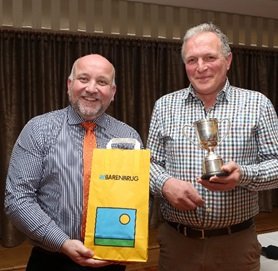 First prize in the Baled section of the Barenbrug UK Ltd Silage Competition went to Robin Clements from Trillick who was also awarded the Hermon Cup. David continues "Robin was a third place winner in last year's competition so I am delighted to see him winning this year. Speaking to him afterwards it is clear how passionate he is about the benefits of baled silage although mounting plastic costs are a stark reminder of just how expensive an option it can be".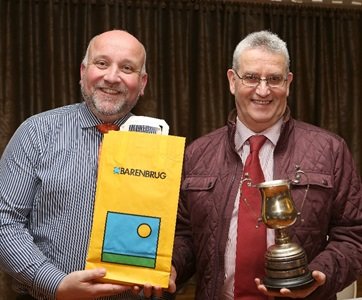 Robert McCrea from Fivemiletown was placed first in the clamp category of the competition. "From the start of our involvement with this competition, Robert has shown his support and entered every year. He runs an exceptionally tidy farm and his attention to detail has always been second to none. A warm welcome is always extended to the judges when visiting Robert I am delighted to see him winning this year" said David.
Prize winners in both categories were as follows;
Pit/clamp section
1st place Robert McCrea
2nd Place Robert Kettyle
3rd Place Robert Graham & James Murphy (joint winners)
Big Bale section
1st Place Robin Clements
2nd Place Roy Mayers
3rd Place Ivan Kettyle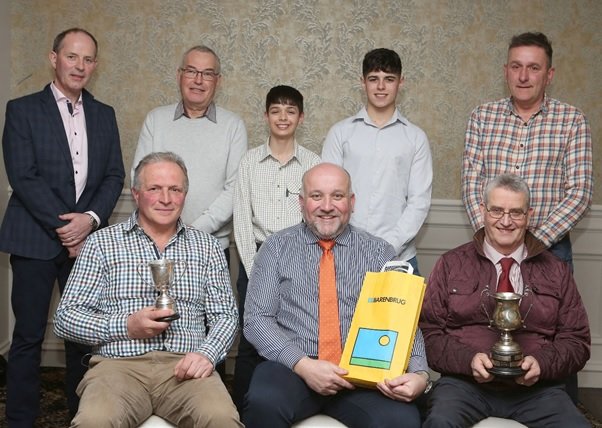 Any competition would not be possible without the involvement of those who take part and thankfully the Fermanagh Grassland Club has an active, growing membership who are keen to take part in all activities. Congratulations from everyone at Barenbrug to all those who entered and to those who were placed in each category. On Tuesday night David concluded his comments saying "I look forward to getting back on farm to visit you all again this year. Barenbrug UK are delighted to sponsor the silage competition and as long as I am associated with Barenbrug, we will be associated with Fermanagh Grassland Club".