New forage mixture for dairy and sheep farmers
Grass has to be the first priority for feeding livestock efficiently – but forage crops can be a valuable addition to a farmers' toolkit, helping to meet changing feed and energy requirements throughout the year.
To boost animal performance, we offer a variety of individual brassica, lucerne and forage herb products plus a number of specialist mixtures. These can fill the gaps that naturally occur in the grazing platform as grass quality decreases and as the seasons change.
Our latest forage mixture is Bar Finisher; a specialist blend of chicory, white clover, red clover and plantain that can recover quickly after grazing.
Highly palatable, Bar Finisher produces a leafy, high quality feed from spring to autumn. Supporting high live weight gains, Bar Finisher can be used as a six-month or two-year crop – depending on the farm system and / or grassland management approach.
Each individual element of Bar Finisher fulfils a special function. The clover in the mixture provides nitrogen to feed the crop and also fill the space not occupied by herbs.
The red clover component, alongside the herbs, provides a high quality feed throughout dry periods, helping to reduce risk in summer, while the chicory has anthelmintic properties that can help get rid of parasites. Overall, this combination creates a mixture with a high mineral content, rich in zinc, potassium and copper.
A 5kg bag of Bar Finisher contains 1kg of Ensign white clover; 1kg of Commander chicory; 1.5kg of Ensign Red; and 1.5kg of Tonic plantain. As required, grass can also be established into the mixture.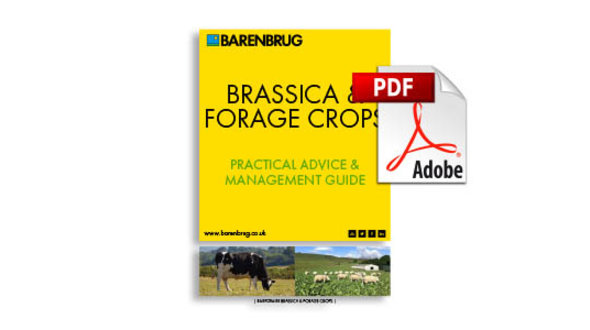 Download the BarForage brochure for more information about our range of Brassica and Forage Crops.