Challenging UK perceptions of lucernes
Despite being a highly nutritious form of forage for livestock, lucernes are some of the most underrated and underutilised forage crops in the UK. Combining good digestibility with high proteins, lucernes can be used for grazing and are also ideal for silage production – providing excellent milk yields and daily live weight gains.
Historically, farmers across England, Wales, Scotland and Northern Ireland have shied away from using lucernes – concerned that they don't have the right growing conditions, or that seed establishment and long-term management will be complex. Now, thanks to a Barenbrug-bred variety of lucerne, perceptions are set to change.
This year, we are proud to announce the UK launch of Artémis – the number one lucerne on the French 'Liste A' and the highest yielding lucerne variety every produced. Ideal for use in the UK, Artémis is a Flemish variety of lucerne, meaning it thrives in maritime and continental climates such as North West Europe – where the winters are typically colder than the rest of continental Europe. Offering excellent winter hardiness and outstanding resistance to nematodes and diseases, Artémis scores 8.8 for persistency and can last for up to five years when well managed.
Commenting on the launch of Artémis, James Ingles, Head of Agriculture at Barenbrug UK, said: "Lucernes are a popular forage crop worldwide and are widely used in many countries including France. With a reputation for thriving in sunny conditions, lucernes have largely been overlooked on this side of the Channel. Worried about growing conditions and whether or not seeds will take and survive, many farmers opt for 'safer' forms of forage crop. In this regard, Artémis has the potential to be a real game changer. Growing very well under dry conditions, Artémis will thrive in southern parts of the UK, but will also perform well in colder parts of the country – particularly in areas where the soil is free draining and deep. In addition, Artémis is made using a special seed coating system, patented by Barenbrug, which can help improve establishment and increase forage production."
Artémis seeds are coated with Barenbrug's Yellow Jacket Rhizobium technology. Our Yellow Jacket system embeds high levels of Rhizobia in a protective polymer matrix that coats individual seeds. This matrix includes a nutrient booster that contains all the essential minerals and trace elements needed to get a lucerne crop off to the very best start.
The results are clear to see in Artémis yield figures. Delivering an excellent yield compared to other lucernes, Artemis can produce around 17.5 tonnes DM / hectare – making it ideal for hay and silage production.
When well-silaged, a lucerne crop is very palatable to sheep and cattle. It has stems that stimulate the rumen – improving digestibility. Artémis also has a deep rooting system that can help improve soil structure and needs no nitrogen (N) input - fixing up to 200kg of N per annum.
Concluding, James, said: "The launch of Artémis opens up a world of opportunity to UK farmers in terms of feed options. Globally, millions of hectares of lucerne are grown. With concerns about climate change and population growth, demand is likely to increase for many years to come – so we think it would be wise for UK farmers to take a long look at lucernes and consider their on-farm potential."
Barenbrug has a lucerne-breeding program running in Northern France, Southern France and Australia.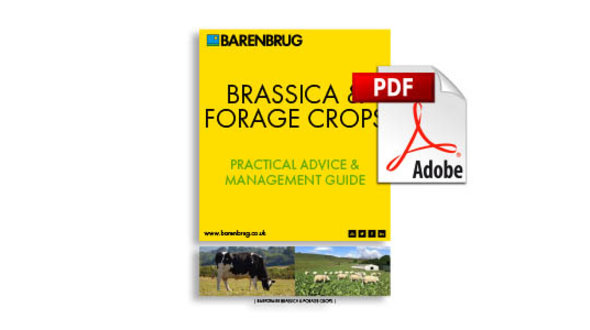 Download the BarForage brochure for more information about our range of Brassica and Forage Crops.

Artémis Lucerne
LUCERNE combines good digestibility with high proteins providing excellent milk yields or daily live weight gains.