The foundation of NutriFibre is soft-leaved tall fescue, a development stemming from the Royal Barenbrug Group's international breeding programme. NutriFibre technology combines mineral efficiency, high protein content, digestibility, effective fibre-rich cell walls and drought tolerance.
NutriFibre is the perfect solution for grass production on dry land and drought prone soils.
Key benefits
High-yielding and rich in protein
Drought tolerant from deep roots
Nutrient efficient grass from mineral use deep in the soil
Effective fibre giving optimal roughage in the diet
Better capacity to survive periods of wet weather, limiting damage to the grass
High digestibility from Hemicellulose cell structure
Utilisation
Cutting, grazing and anaerobic digestion (AD)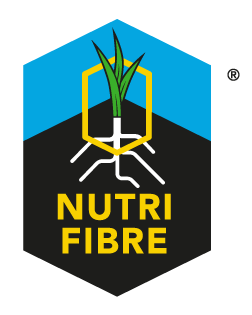 The technology

The soft-leaved tall fescue with a strong, deep root system and nutritious, protein-rich leaves offers advantages to farmers. The tall fescue varieties in NutriFibre are more tolerant to periods of drought as the grass is able to access water from deep in the soil.
The deep rooting habit of tall fescue makes it more resilient to the effects of climate change, including variable precipitation. Tall fescue is well suited to dry, light land as its roots can reach more than 100cm, compared to ryegrass which has roots primarily in the top 10cm (Figure 1).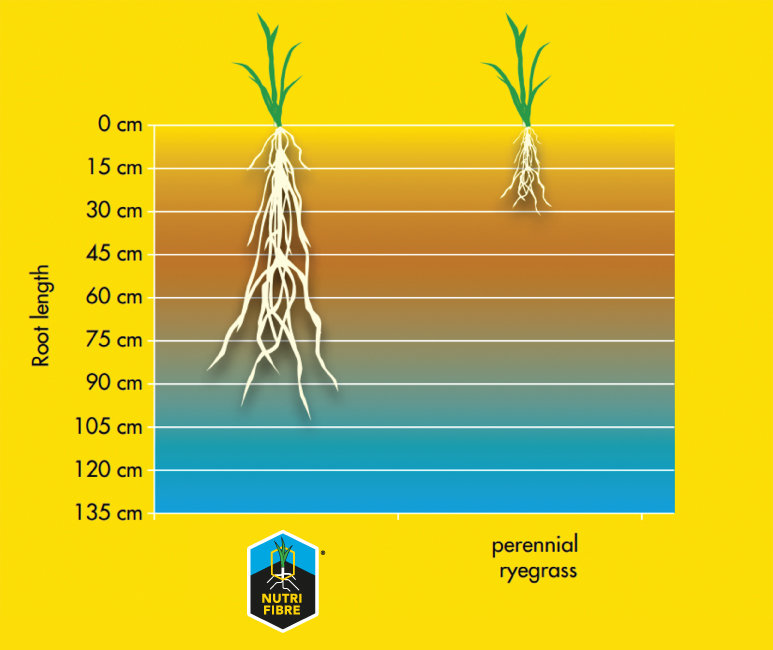 Figure 1. Difference in root length between NutriFibre and perennial ryegrass.
Effective fibre
Effective fibre stimulates rumination activity in cows, which is critical for healthy rumen activity. NutriFibre's effective fibre is in its leaves, therefore it does not depend on flowering for fibre content.
High digestibility
The structure of soft leaf tall fescue grass in NutriFibre means cows get energy from the cell walls itself, making NutriFibre more easily digestible than other grasses. Joint research with a global leader in animal nutrition; Nutreco showed that with NutriFibre rumination increases, compared to Italian and perennial ryegrass (Figure 2).
The grass in NutriFibre has cell walls that consist mostly of hemicellulose, the most digestible component of cell walls, which contributes to the high feed value and high digestibility.
Excess rainfall resistant
During extremely wet periods, NutriFibre's long roots act as channels through the soil, allowing for improved drainage.
During periods of drought the deep rooting system of the fescues enables the plant to uptake water and nutrients from the depths of the soil profile.
Efficient nutrient utilisation
NutriFibre's deep roots make efficient use of nutrients available in deeper soil layers and can help reduce leaching. Its long roots allow the crop to uptake 15% more nutrients and convert this into extra growth. Research in Europe demonstrates that NutriFibre produces more high-protein grass per hectare than other grasses, with the same nitrogen input (Figure 3).
In the year of sowing, tall fescue growth can seem slow, but the plant is establishing significant below ground biomass in its extensive root system. Once the root system is developed, above ground biomass production increases, and the sward is more resilient to a variety of conditions.